Broad Spectrum CBD Concentrates
Just like CBD powders and Isolates, our Broad Spectrum CBD crumble is now available in the UK; a potent and concentrated form of CBD. Our CBD crumble is supercritical CO2 extracted and distilled, containing 97% CBD. Unlike a CBD powder, the texture is soft and crumbles easily from touch or heat.
Nature & Bloom CBD crumble can be purchased pre infused with terpenes to give an added depth of flavour and added wellbeing benefits. It is in a crystal-like form in larger quantities and is broad-spectrum, naturally rich in cannabinoids including CBD, CBG and CBDV. This CBD concentrate is for true canna-enthusiasts!
We have taken particular care in sourcing our pure CBD concentrates, bringing only the most premium products to market. By partnering directly with a Swiss hemp farm we have sourced a certified THC & CBN free product which is both completely legal, and of the highest standard.
Buy CBD Crumble UK & Samples
Below you can see our range of CBD crumble ready for order and next day delivery in the UK. We know that getting the perfect CBD concentrate for you takes time, patience and some trial and error. 
That is why we also offer the opportunity to buy CBD crumble samples so that you may try it out before you decide whether it is worth it.
  If you are a regular CBD concentrates user then we are sure you will never go back to what you were using before! Get yourself a sample or go all out – we know you wont regret it!
Best For Dabbing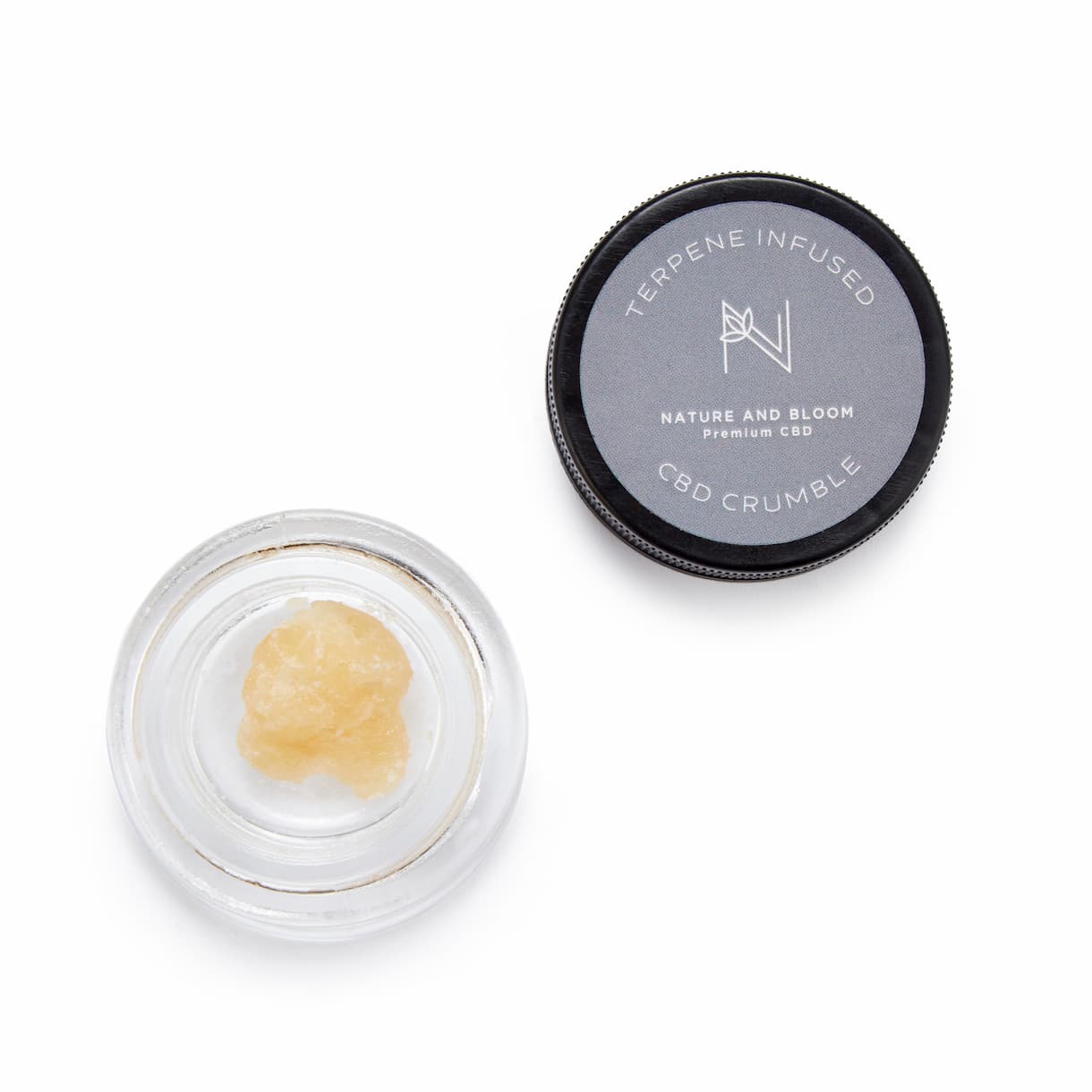 CBD Dabs Pre Infused with Terpenes
We offer the choice to buy CBD Crumble pre infused with terpenes, adding flavour and depth if you wish! 
Mirroring cannabis strains found in nature, our USA imported terpenes have a strong flavour and contain a variety of mixed flavours to match effect profiles. Including sativa, indica and hybrid options to suit any need.