Is Delta 9 Legal in Kentucky When Derived From Hemp?
Yes, Delta 9 THC is legal to consume in Kentucky with a couple caveats.
To meet Kentucky's legal standards, Delta 9 products must be hemp-derived and can only contain up to 0.3% THC concentration on a dry weight basis .
Sure, that small concentration may seem insignificant.
But it's actually a game changer: thanks to a legal loophole, hemp-derived delta 9 products that contain less than 0.3% Delta 9 THC can still cause the pleasant euphoric effects traditional Delta 9 THC is famous for.
Let's look at the legislature. This guide walks you through everything you need to know about delta 9 THC legality in Kentucky and gives you solid options for finding quality hemp-derived products.
Key Takeaways: Kentucky Delta 9 Legality
Hemp-derived delta 9 THC products are legal in Kentucky as long as they contain less than 0.3% D9 THC on a dry weight basis.
Purchasing hemp-derived delta 9 products online is an easy way to find high-quality products that have been tested for safety and potency.
Is Delta 9 THC Legal in Kentucky?
Yes, Delta 9 THC is legal in Kentucky. As long as it's derived from hemp and the final product contains a maximum of 0.3% Delta 9 THC.
To be clear, recreational weed is not technically legal in Kentucky. However, that doesn't mean you can't purchase products that contain delta 9 THC.
The 2018 Farm Bill legalized all hemp-derived products.
According to the Kentucky Revised Statute 260.850, "hemp products" or "industrial hemp products" means products derived from, or made by, processing hemp plants or plant parts."
Though there's not a concentration limit for CBD, there is for delta 9 THC. The statute specifies that delta 9 THC concentrations must be less than 0.3% on a dry weight basis.
Essentially, this means that small amounts of delta 9 is legal, as long as it's derived from hemp rather than the cannabis plant.
The statute also indicates that this concentration is measured on a dry weight basis. That loophole has a huge impact on the psychoactive potential of hemp-derived products in Kentucky.
To clarify, let's delve a little further into exactly what that loophole means.
Delta-9 Federal Law
Unfortunately, it's true that recreational weed isn't yet federally legal. Hemp is, however. And per the 2018 Farm Bill legal hemp products must contain less than 0.3% THC on a dry weight basis.
The phrase "dry weight basis" is where the loophole exists. Thanks to the bill's inclusion of that tiny phrase, that 0.3% THC concentration can be enough to cause intoxicating effects.
Need more clarification? Let's look at an example of exactly how this loophole works.
Imagine you're purchasing a delta 9 brownie that weighs 100 grams. Only less than 0.3% of the brownie's total dry weight can contain D9 THC.
That may seem like a teensy amount. But when you do the math, it actually means that there could be a little under 300 mg of delta 9 THC in the said 100 gram edible and it would still be federally legal.
This loophole translates to other forms of edibles too. Gummies that weigh more than 5 grams, for example, could contain up to 15 mg delta 9 THC and still meet federal standards.
Because hemp-derived delta 9 induces effects exactly the same as cannabis derived delta 9 THC, these edibles will get you high.
Nevertheless, some D9 products are better than others. When narrowing down the wide variety of options on the market, keep an eye out for full-panel Certificates of Analysis (COAs) that let you know your product was tested for purity and potency.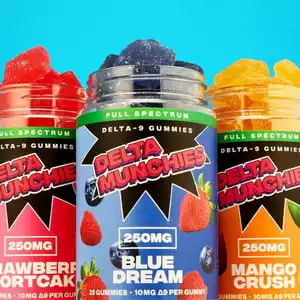 Where to Buy Hemp Derived Legal Delta 9 THC in Kentucky
While hemp-derived Delta 9 THC products can legally be purchased in smoke shops all over the states, these products aren't necessarily the safest or the highest quality.
Purchasing hemp products online in Kentucky is much safer than buying them at your local smoke shop.
For one, it's way easier to cross check for full-panel COAs. While full-panel COAs are hard to come by in the hemp industry, they will tell you if your product contains any potential contaminants (heavy metals, mold, pesticides, etc), as well as the cannabinoid content in your product.
It's also much easier to research a brand online. The hemp industry is still unregulated, meaning there are still a bunch of shady brands selling subpar hemp products.
At Nature and Bloom, we want your experience with hemp products to be the best it can possibly be. We've tried countless products from several different brands, which has allowed us to share the highest quality hemp-derived products with our readers.
The following online hemp retailers are all super transparent about their production standards–and they sell some of the best delta 9 products that we've ever had.
Hometown Hero
Hometown Hero is an online hemp retailer that donates a portion of its proceeds to support veterans in need.
Their Delta 9 THC products are completely legal in Kentucky, and just so happen to be some of the best we're tried.
While it's a rarity in the hemp industry, all Hometown Hero products are full-panel tested and COAs are easily accessible on each product page.
Delta Munchies
Delta Munchies is another one of our favorite online hemp retailers that sell high-quality hemp products.
They offer products with a wide variety of D9 THC concentrations, including tasty delta 9 gummies that are 100% legal to purchase in the Bluegrass State.
Above all else, Delta Munchies is committed to quality. All their products are full-panel tested in a third party lab, with COAs accessible on each product . page
Kind Oasis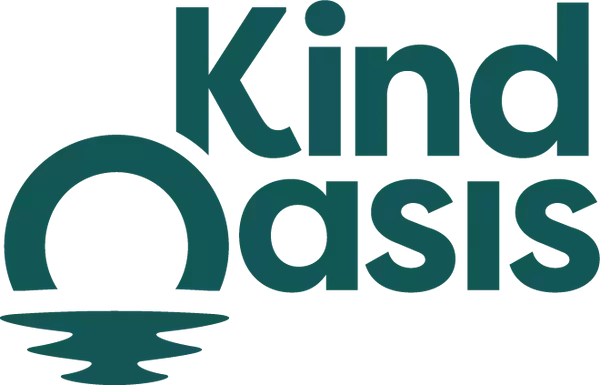 Kind Oasis is a CBD apothecary and infusion kitchen that offers a selection of small-batch artisan hemp products.
Their vegan Delta 9 THC gummies are one of our personal go-to products. Besides being downright delish, Kind Oasis uses natural colors and flavors in their Delta 9 edibles. Seriously, this is an all-around incredible vegan hemp product.
All their products are third party tested, with easily accessible COAs on the homepage of their website. The only drawback is their products are only tested for potency.
Wrapping Up: Delta 9 In KY
No, recreational weed is not federally legal.
But that doesn't mean you can't safely and legally get high in Kentucky.
Thanks to a sneaky loophole in the 2018 Farm Bill, delta 9 THC products are legal in Kentucky, as long as they are hemp-derived and contain less than 0.3% THC on a dry weight basis.
Word to the wise.
Insist on online hemp brands that are transparent about their production process. Not only will your D9 products be high quality, you can also rest easy knowing they're safe.