Can You Grow Marijuana In Illinois In 2023?
Are you thinking about growing your own marijuana in Illinois? It's a great idea since it can be less expensive than buying cannabis from a dispensary.
But, can you grow marijuana in Illinois legally? Even if you have a green thumb, there are state rules that determine who can cultivate and who can't.
Spoiler alert! You need a medical marijuana card to legally cultivate your own marijuana.
Keep reading to find out everything else you need to know when it comes to home grows in Illinois.
Illinois Marijuana Regulation Summary
The first taste of medical marijuana was available to patients in Illinois in 2013. This is when the state enacted a temporary distribution program for qualifying patients.
The Compassionate Use of Medical Cannabis Pilot Program Act specified 35 qualifying conditions. Any of these conditions could qualify a patient for medical marijuana.
Although a step in the right direction, the pilot program still had plenty of room for improvement.
For example, the list of qualifying conditions excluded chronic pain, one of the most common conditions for which patients seek medical marijuana treatment.
And many residents of Illinois were not eligible for the program. They included:
Public safety officials
School bus drivers
Commercial drivers
Police and correctional officers
Firefighters
Anyone convicted of a drug-related felony
Patients who did qualify for the program could buy and possess up to 2.5 ounces of medical cannabis every two weeks. They could purchase it only from licensed dispensing organizations.
Cultivation for patients or caregivers was allowed right out the gates. Residents with a valid medical card could grow up to 5 plants. But they had to be grown from seeds purchased from a licensed cannabis retailer.
The Pilot Program rules were finalized in July 2014. The state's first dispensaries opened to patients in November 2015.
And in 2016, SB 10 passed. This extended the Sunset Clause for the program into 2020. And there were many other notable improvements to the program.
It added PTSD and terminal illnesses to the state list of qualifying conditions. It also established a petition process for adding new conditions not yet approved. This bill also amended the process for physicians certifying patients.
And the act extended the time that a medical marijuana registration card is valid. They used to only remain valid for one year before needing renewal.
But after SB 10, cards remain valid for 3 years. This is one of the longest card validity periods in the country! Most states require renewals after one year.
In 2018, improvements continued to roll in for Illinois medical marijuana patients. They were partly due to the state's efforts to respond to a serious opioid crisis.
Reforms to the medical program removed requirements that limited access. For example, patients were no longer required to pass criminal background checks before qualifying for the program. Patients no longer needed to complete fingerprinting either.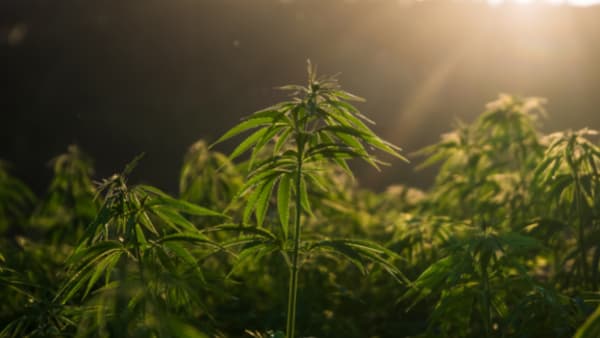 The program was also adjusted to make regulatory delays less frequent. Patients got temporary legal access to medical cannabis after submitting their online application. Regulators reviewed patients' applications while they already had access to medication.
Naturally, the number of registered patients in the state grew rapidly. It more than doubled in 2018 alone. And these numbers continued to increase due to the program's inclusive rules. Anyone with a prescription for opioids could trade in the prescription for medical cannabis.
Illinois legalized recreational marijuana use in 2019. But the legislation still prioritizes patients. It made the medical program permanent. And it made becoming a patient more accessible to state residents.
New qualifying conditions joined the state's list. And nurse practitioners and physician's assistants were given the authority to make medical marijuana recommendations. It also exempts patients from paying taxes on medication.
In 2020, the state of Illinois declared medical cannabis dispensaries essential. This allowed them to authorize curbside pick up of medication. And it lets patients take advantage of telehealth screenings for program eligibility.
Before this, they had to attend in-person visits with a physician to see if they qualified for the program.
The passing of the Cannabis Regulation and Tax Act legalized recreational cannabis use. From January 2020, adults over 21 can use cannabis without penalty. As long as they comply with the regulations, of course.
The possession limits are 30 grams of cannabis flower or 5 grams of cannabis concentrate. There is a limit of no more than 500 mg of THC in any cannabis-infused product.
Non-Illinois residents can possess up to 15 grams of raw flower. Or 2.5 grams of concentrate. And their cannabis-infused products are limited to just 250 mg of THC.
Legalizing recreational cannabis use does not change anything about the state's medical cannabis program.

Products are reserved especially for patients. This is to ensure that their access to medication is not impacted. And, patients are allowed higher possession limits.
There are even more reasons for Illinois residents to get their medical cards. For example, you can grow your own weed!
Is it Legal to Grow Marijuana In Illinois?
Yes, it is legal to grow marijuana in Illinois but only if you're a medical marijuana patient.
The only other entities allowed to grow marijuana are commercial growers. But, they must be licensed by the state.
Recreational consumers must purchase their cannabis from a licensed retail cannabis location.
Growing marijuana without a valid medical card comes with misdemeanor penalties. You can be charged with up to $200 in fines. Anyone caught growing 5 plants or more can be charged with a class 4 felony. This can come with up to 3 years in prison and $25,000 in fines!
You are definitely better off buying from a dispensary or getting your medical card.
Medical Marijuana Patients Can Grow Weed In Illinois
Patients with a valid IL medical marijuana card can grow up to 5 plants at home with no penalties. There are plenty of reasons why this might be a good idea for you.
To start, there is a potential for some serious savings. And, if you do a good job you can end up with a high-quality flower that you know is home-grown good.
Sure, there will be some initial start-up costs. You need to equip your space to make sure your plants thrive. But, once your setup is done you can grow medical-grade buds in your backyard. You will be saving considerably compared to what you would spend on them at a dispensary.
You also get peace of mind that your buds are free from any harsh chemicals or pesticides that shouldn't go into your body.
Cannabis that makes it onto dispensary shelves goes through third party testing to make sure it is safe to consume. But growing your own flower is still one way to feel confident that you are using the best medication.
Before you germinate your seeds make sure you get familiar with the rules. The state has strict guidelines you need to follow to stay compliant with the program.
Illinois Home Grow Rules
The first rule is that you must be a registered medical marijuana patient in the state. If you are not at least 21 years old and in possession of a valid medical card you cannot grow your own weed.
The regulations limit the number of plants you can grow. Illinois law states that patients can grow up to 5 plants at one time.
You also have to place your cannabis plants in a well-thought-out location. If you are the legal owner of the property where they will be grown, great. If not, you need to get permission from the owner before you grow any plants anywhere.
Cannabis is still federally illegal. So you can never grow, possess, or use cannabis in any federally-subsidized public housing. You also can't grow weed at home if you run any type of social service similar to childcare or foster care.
Additionally, the laws demand that any plants must be grown in a locked, enclosed space. It must be invisible to the public. Basically, anyone passing by the outside of your home should have no clue you have marijuana plants inside.
And you need to take special care to make sure that no minors have access to your grow room.
Here's a quick checklist to see how close you are to being able to grow your own marijuana at home:
Be 21 or older and get a medical marijuana card in Illinois
Secure a home location to grow or get permission from your landlord (somewhere that is not federally subsidized)
Make sure your space is locked, secured, and not noticeable to the public
Take precautions to ensure no minors have access to the growing space
Start your grow!