Best THCV Gummies 2023: Budtender Tried and Tested
THCV is a relatively new and exciting cannabinoid to hit the market.
Associated with weight loss and a light intoxication in high doses, we just had to take a bunch of THCV edibles for a test drive to see what the fuss was about.
After working through an initial list of 12 brands and 30 hours of research, we've tried and tested our favorite THCV edibles to end up with a list of 5.
Stay tuned to read the details, or if you just want a recommendation, here are our top picks for the best THCV gummies in 2023.
Top Pick: Strongest THCV Gummies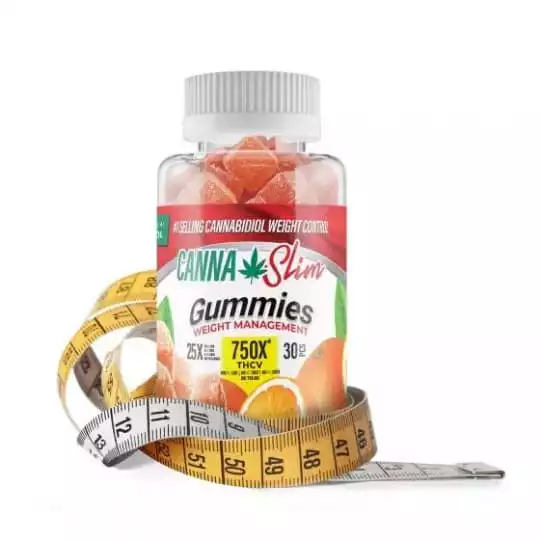 Runner Up: Low Potency Pick
THCV Gummies Review Criteria
THCV is one of the latest cannabinoids to amass popularity in the industry.
Because it's so new, finding a general agreement on THCV products is a complex task. So we apply a specific set of signals and criteria when figuring out which products are worth buying.
If a product doesn't measure up, it doesn't make the cut.
The strict criteria we use are:
Customer Service Standards
We always look for anything that makes one brand more customer friendly than the other. Some of the policies that enhance the customer experience are:
First order discounts
Money back guarantee
Free shipping & returns
We want to know what companies have to offer their customers. The best brands take the customer experience into account.
Brand Reputation
Next, we examine brand reputation.
Does this brand sell other similar products which have a reputation for being good quality?
Does this brand have a loyal following that supports the quality of their products?
If a company has a solid reputation, we can use this as an indicator of the standard we can expect from their THCV offerings.
Reputable brands tend to offer superior products.
Since THCV is such a new cannabinoid, determining a brand's standing in the hemp industry is of considerable importance.
Customer Reports
We always investigate how a company's customers feel about a brand.
We want to know: What are customers saying about the brand(s)?
Therefore we scour the internet for forums, reddits, reviews to find out what the public consensus is.
We combine these findings with our own experience, where relevant, to discover how a brand ranks amongst its customers.
Real experiences can establish a baseline for how to judge a potential product.
Third-Party Testing
COAs are vital in determining the potency and purity of a product.
Third Party Lab reports offer an unbiased analysis of the safety of a hemp product. This instills confidence in not only what you're consuming but also in the company.
Legit companies will always provide COAs.
Thus, for each and every product on our list we research: Are any third-party lab reports available to the public? And if so, which?
Checking the COA is crucial before trying any product. Most companies test for potency so we can find out if the gummies tested at their advertised strength.
Some brands go the extra mile by conducting full panel lab testing. This tells us if a product contains unsafe ingredients such as: chemical residue, heavy metals, mycotoxins, residual solvents, or foreign materials.
In our list of best THCV gummies, we specify which brands conduct full panel COAs.
Look elsewhere if you encounter a brand that doesn't offer any COAs.
Best THCV Gummies 2023
1. 25MG THCV Gummies | Diamond CBD
The Canna Slim THCV gummies by Diamond CBD contain 25mg of THCV per gummy. Available in a jar of 30, they contain a total of 750mg of THCV.
If you break the price of the container down it comes to $0.06 per mg of total cannabinoids.
Top Pick: Strongest THCV Gummies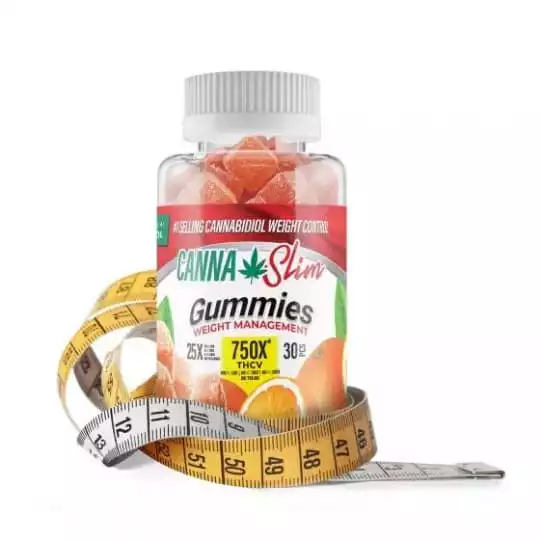 PROS (+)
Very potent (high level of THCV)
All-natural & Vegan
Tastes great
CONS (-)
Only potency lab tested
Lots of sugar!
These THCV gummies come in an orange flavor with undertones of mixed fruit.
Due to the potency of these gummies, we recommend having half a gummy first.
There is a QR code on the product bottle. But when you scan it you get taken to a search page where you need to type in the product name or batch number manually. Nonetheless, there's also a recent COA for a third-party potency lab test on the product page.
The gummies arrived in good condition and came in a clear bottle with a child-proof lid.
The gummies tasted sweet and citrusy, and there was a lot of sugar to enjoy with hardly any hemp like flavor.
I took one of these gummies after breakfast and was able to go about my day comfortably. I didn't stop for lunch until about 5 hours had passed.
When I did, a small lunch was more than enough to fill me up. I didn't notice any other effects from these gummies, albeit relaxation similar to CBD with 1 gummy.
So, the next day I tried two, and I felt a light buzz, but I do have a very high tolerance, given my love for D9 gummies.
All in all, highly recommended!
2. 10MG THCV Gummies | Joy Organics
Joy Organics is a leader in the CBD industry with a mission to offer premium products backed by experts. In fact, they're one of the first major CBD companies to offer USDA Certified Organic CBD products.
Runner Up: Low Potency Pick
PROS (+)
Free shipping on orders over $50
Satisfaction guarantee
Vegan, gluten-free and Kosher certified
CONS (-)
Single potency only
Expensive
These THCV gummies come in an opaque plastic bottle. The attractive and clearly printed label includes all the info you need to know: mg per gummy, mg per container, supplement facts, ingredients, and suggested use.
The only downside is the product is not packaged in a childproof container.
Joy Organics uses healthy organic ingredients to make their decadent THCV gummies. These include organic cane sugar, organic citric acid, organic red color, organic sunflower lecithin and tapioca syrup. They also contain purified water, pectin and natural flavor.
When I first tried these gummies, tropical flavors of passion fruit erupted on my tastebuds. These candies are yummy!
With zero hemp taste. Joy Organics THCV Gummies are not too sweet and have a soft chewy texture.
The effects are energizing but not psychoactive. One gummy, the recommended serving size, was relaxing but did not make me feel high. This is to be expected with THCV.
However, the Joy Organics' edibles did give me a light mental boost. And my stress was simultaneously reduced.
I tried these after dinner and found that I did not reach for the piece of dessert as I so often do. With one gummy, I felt satiated until I fell asleep.
Joy Organics' THCV Gummies cost $0.40 per mg of THCV, so yes, they're pricey! They come in a pack of 10 with 10mg of THCV per gummy for a total of 100 mg.
The brand conducts full panel testing from a reputable third-party lab. There isn't a QR code on the packaging, but it does tell you where to look on the website.
Joy Organics list a summary of the microbial and contaminant analyses on the product page.
However, to find the full lab report, you'll need to go to the URL listed on the bottle and find the COA from there.
This product is good for those looking for a boost in energy that will last all day. If you want to decrease hunger and minimize stress, Joy Organic's THCV gummies are the ideal product for you!
Related Read: THCV Vape Carts
3. 10MG THCV Edibles | Koi CBD
Koi CBD's THCV + ACV gummies are another solid option on our list of the best THCV gummies.
Launching in 2015, Koi CBD is a hemp company that operates with rigorous standards. In line with producing the best CBD products the industry has to offer, all of their items are fully traceable from seed to finished product.
PROS (+)
Offers 25% discount to multiple professions
30 Day satisfaction guarantee policy
Great tasting
CONS (-)
Only one flavor offered
Contains apple cider vinegar
Koi CBD's THCV + ACV gummies come in a strawberry acai flavor that customers say is delicious. These edibles come in 20 pack of gummies at 10mg per piece for a total of 200 mg of THCV per package.
The THCV gummies are marketed as a supplemental dietary product as it contains a unique mixture of apple cider vinegar and antioxidant-rich acai. The sweet treats also contain organic tapioca syrup, natural and artificial flavors/coloring, folic acid, and vitamin b12.
Overall, Koi CBD's THCV + ACV gummies receive rave reviews from customers. Users report the effects being mentally energizing and stimulating.
The general consensus is that these yummy apple cider vinegar gummies increase focus and calmness. Effects were mild but not intoxicating.
Some report that they were good at appetite suppression too. Customers have stated that they used these THCV gummies to control weight gain.
These THCV gummies cost $0.25 per mg of THCV. They are decently priced in comparison to the other THCV gummies on our list.
Koi CBD offers third-party full panel lab testing. Their testing is very transparent as all COAs are available to the public. In fact, Koi CBD goes the extra mile in terms of safety, as potency and purity testing occur at multiple times during production.
These THCV + ACV gummies are great for those seeking increased concentration with a gentle energy boost. If you need to remain focused throughout the day, these THCV treats are an excellent choice.
4. 10MG THCV Gummies | CannAid
CannaAid is a hemp company that offers top-shelf products for the low.
Seriously, they claim to match or beat any price guaranteed. Just contact their responsive customer service department.
PROS (+)
First order discount
Lowest Prices Guaranteed
Vegan & gluten free
CONS (-)
No returns or exchanges
Only 80 mg of THCV per package
Their all-natural THCV gummies come in a mouthwatering blue razz (raspberry) flavor. CannaAid's treats are completely vegan and low in sugar.
Each pack contains 10 candy squares with 10mg of full spectrum THCV per gummy, for a total of 80mg.
Made with pectin, these blue razz THCV gummies retain their shape and won't melt into one giant gummy in the heat.
CannaAid uses limited ingredients, including sugar, citric acid, water, natural coloring, and flavoring.
Customers claim that CannaAid THCV gummies are legit! Their delicious blue raspberry flavor gummies come highly recommended.
Users report feeling a slight uplifting buzz, unlike delta 8, without any paranoia or panic attacks. Others claimed they gummies reduced appetite and cravings.
Fans love that the potent gummies are crafted with top-shelf full spectrum hemp extract.
CannaAid THCV gummies cost $0.50 per mg of THCV. Although this is not the cheapest option on our list, contacting the brand directly should result in a lower price.
This company offers full panel testing for some products but not all. Unfortunately, I was only able to locate potency and cannabinoid profile testing for CannaAid THCV gummies.
If you're after a stimulating burst of energy and appetite suppressant, these THCV gummies are a solid option. They're ideal for those wanting a mild buzz that is less intense than delta 8 THC.
5. 5MG THCV Edible Chews | KushQueen
Another excellent choice on our list of best THCV gummies is Kush Queen's THCV Edible Chews.
Kush Queen is a renowned hemp company known for creating award-winning CBD and THC products. Every product is handcrafted with entirely solvent-free hemp extract sourced from Oregon.
PROS (+)
First time order discount (15%)
High potency
Vegan & non GMO
CONS (-)
Pricey!
All sales are final. No return, refund, or exchange policy.
Kush Queen's RX Focus gummies contain a powerful blend of CBD and THCV with a ratio of 7:1 CBD : THCV.
Coming in a pack of 30, each gummy contains 5 mg of THCV and 35 mg of CBD. In total, each package contains 150 mg of THCV and 1050 mg of CBD.
Kush Queen gummies are packaged in an opaque pill bottle without a childproof lid. So store these potent chews safely.
Available in a "hempy melon" flavor, these Kush Queen gummies may be unappetizing if you dislike earthy plant flavors.
Kush Queen's gummies are made with mostly natural ingredients: sugar, glucose syrup, pectin, citric acid and natural flavors. But they do use FD&C color in their formulation.
Customers give these high THCV gummies overwhelmingly positive reviews. Most users report that these edibles reduce anxiety and decrease hunger.
Overall, the effects are described as calming and motivating. The THCV and CBD combo aided in mental focus without the comedown. Some customers reported feeling energized for up to six hours.
Some users praise these gummies as an appetite suppressant to minimize weight gain. Munchies be gone!
Customers agreed that these THCV gummies were not psychoactive and did not experience a high.
Kush Queen's RX Focus CBD + THCV gummies cost $0.60 per mg of THCV. Compared to the other THCV gummies we reviewed, this option is the most expensive. But keep in mind these THCV gummies also contain a lot of CBD, which drives the cost up significantly.
The COAs Kush Queen offers on their website are limited. Their RX Focus CBD + THCV gummies are only tested for potency, according to the third-party lab report.
These Kush Queen gummies are great for beginners. The lower THCV dosage makes them easy to microdose. Smaller doses can also assist in inhibiting anxiety if you are sensitive to hemp cannabinoids.
If you're after increased focus, these THCV edibles may be perfect for you.
The Final Verdict: Best THCV Edibles
Out of all the THCV edibles we've come across, two gummies eclipse the competition:
Top Pick: Strongest THCV Gummies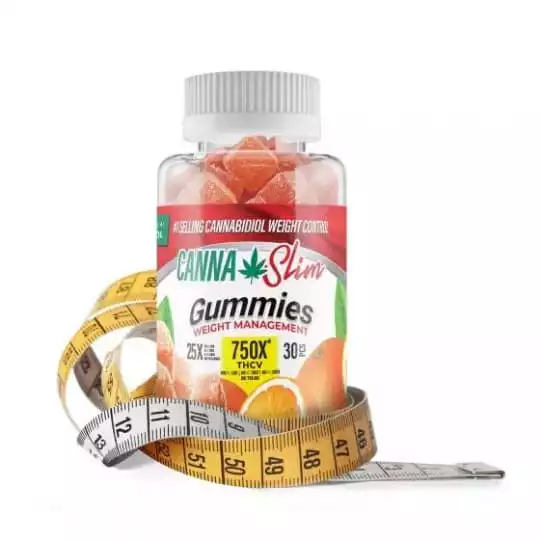 Our top pick is Diamond CBD's THCV gummy bears. The price and potency are simply unrivaled.
The runner-up is Joy Organic's THCV gummies if you're after something with a lower potency. We loved their delicious taste, energizing effects, and the full panel third-party testing.
Frequently Asked Questions
Does THCV get you high?
Probably yes, but it depends. The science on this newer cannabinoid is limited. At low doses THCV has been shown to be a CB1 antagonist. This means that it can minimize a THC high by blocking the CB1 receptors in the brain.
At high doses, THCV has been shown to cause a notable high. Until there is sufficient data and research, we won't know for certain. So the jury is still out on this one.
What are the effects of THCV?
THCV has been connected to some potential effects. Users have reported that THCV enhances concentration and increases energy. While others dub it "diet weed."
Here are the effects of THCV preliminary research has suggested:
reduced appetite/appetite suppression
increased fullness
anti-inflammatory
reduced anxiety
antioxidant
reduced nausea
stimulating bone growth
managing plasma insulin levels
weight loss
regulating liver or blood triglyceride levels
Will THCV Gummies fail a THC drug test?
In sum, THCV gummies can make you fail a drug test. THCV has a similar chemical makeup to THC, so it is believed that consuming a cannabinoid can result in failed drug tests.
However, there is opposing evidence on whether or not THCV can be detected on a drug test. One study suggests that THCV is not sensitive enough to be detectable on a drug screening.
While another study found that THCV was detectable in urine samples for up to two weeks after smoking just one cannabis joint.
Due to conflicting research, it is probably best to avoid taking THCV gummies if you're drug tested.
Are THCV gummies legal?
THCV gummies derived from hemp are not federally illegal. Currently, THCV is legal in 41 states.
Due to certain hemp and cannabis laws, THCV gummies are illegal in Alaska, Arizona, Arkansas, Delaware, Idaho, Iowa, Mississippi, Montana, and Nebraska.
Be sure to cross-check local state laws before buying.
What strains have THCV?
THCV is mostly found in landrace sativa strains. These strains commonly contain high levels of THCV:
Durban Poison
Durban Cheese
Doug's Varin
Jack the Ripper
Malawi Gold
Purple Pineapple
Red Congolese