Are THC Gummies Legal In 2023 & Where To Buy D9 Edibles!
The cannabis industry is reaching new heights. And there's a way to try Delta 9 THC that's completely legal.
Thanks to the 2018 Farm Bill, THC is legal to purchase and possess as long as it's hemp derived.
This means that you have access to Delta 9 THC gummies and Delta 8 THC gummies depending on where you live.
Keep in mind that even though hemp and hemp derived products are federally legal, states can set their own laws when it comes to Delta 9 THC (more on that later!).
Keep reading to find out where you can find legal Delta 9 THC products like gummies and which types of hemp gummies are legal.
Key Takeaways: Are THC Gummies Currently Legal?
Hemp derived Delta 9 THC gummies are legal at the federal level due to the 2018, but D9 THC derived from marijuana in any product is illegal under federal law.
States can set their own laws on Delta 9 THC sourced from industrial hemp.
Delta 9 edibles made from marijuana are permitted in medical and recreational states, but marijuana is still considered a controlled substance by the federal government.
Gummies made from industrial hemp can be purchased online or in smoke shops nationwide.
How Are Delta 9 Gummies Legal?
When isolated from marijuana, Delta 9 THC is considered a Schedule I Drug under the Controlled Substances Act.
According to the Food and Drug Administration (FDA), Schedule I drugs, such as marijuana, heroin, peyote and LSD are federally illegal substances defined as having no proven medical use with a high potential for abuse.
That said, Delta 9 THC gummies that are made from marijuana are legalized in states that have passed medical and recreational marijuana laws. These legal Delta 9 THC cannabinoid products are readily available at authorized dispensaries in participating states.
Hemp derived Delta 9 THC is a different story. After the bill was introduced, D9 THC became federally legal if it is derived from hemp.
The legislation defines hemp as any part of the plant cannabis sativa L., including all cannabinoids, that contains a Delta THC concentration of 0.3 percent or less on a dry weight basis.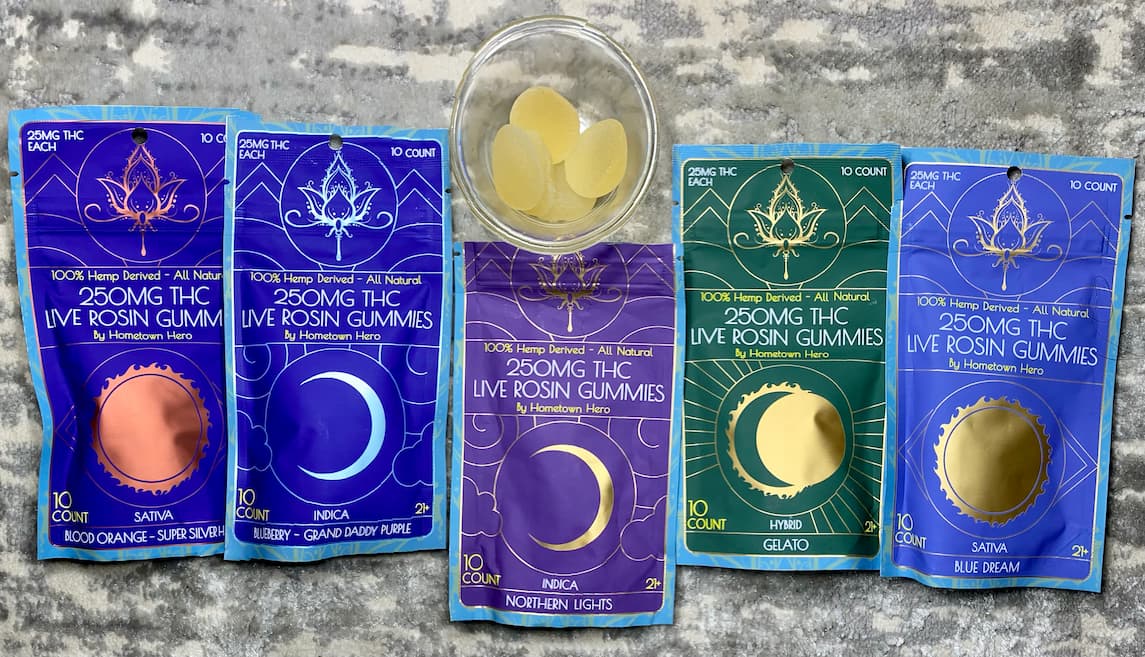 According to legislation at the federal level, hemp and marijuana are distinguished by how much THC they contain. Marijuana plants have more than 0.3% THC, while hemp plants contain less than 0.3% THC.
This means that cannabinoids which adhere to the Bill aren't considered controlled substances. It effectively legalized Delta 8 THC, Delta 9 THC, Delta 10 THC, CBD and other cannabinoids.
These THC isomers remain in a legal gray area, allowing manufacturers to create and sell products like THCV gummies, THCP gummies, THCA flower and countless other products that contain THC.
Under laws outlined by the federal government, any hemp product that contains less than 0.3% Delta 9 THC on a dry weight basis is permitted under the legislation.
While industrial hemp derived Delta 9 THC gummies are at the federal level, several states have banned such products altogether. Always check with the state you're in before indulging.
Are D9 THC Edibles Legal In All States?
No, Delta 9 THC gummies are legal in many states but not all of them. Most states have adopted some interpretation of the 2018 Farm Bill while others have banned hemp altogether.
The bill itself was meant to function as a sort of legal framework. It required states to create their own system and policies for regulating industrial hemp.
This framework is why states have the option to ban any hemp derived products.
Certain places, like Idaho and New Hampshire, have outlawed synthetically derived cannabinoids like Delta 8. But hemp derived Delta 9 THC gummies are legal in most states.
Are Other THC Gummies Legal Too?
Hemp gummies containing other cannabinoids such as THCa, CBG, THCp are technically uncontrolled under federal law.
The bill didn't specify which isomers are illegal so industrial manufacturers can legally create edibles containing unique cannabinoids.
This is why Delta 8, Delta 6a10a, Delta 10 and other products with different cannabinoids made from industrial hemp are so popular.
This may soon change as legislation is expected to be revised in the near future.
Ultimately, the legal status of hemp gummies depends on each state.
Where Can You Buy Legal Delta 9 THC Edibles?
You can buy D9 THC gummies online and in smoke shops across the country, but we always recommend buying online.
Why?
Because when you shop online you can verify if an industrial hemp product has been tested by a third party laboratory.
Industrial hemp remains unregulated, meaning finding safe products can be difficult. This is where third party lab results come in.
It's easy to cross check for full panel COAs on the brand website. And it only takes a few seconds.
Full panel lab reports check for potency and purity, screening for heavy metals, impurities and other potentially dangerous chemicals.
If you're looking for some fire Delta 9 THC products (including gummies), check out the following reputable brands.
1. Hometown Hero
Hometown Hero is a one of a kind retailer that specializes in handcrafted, small batch goodies that are third party tested. Their commitment to quality and giving back extends to every single product they sell. A portion of every sale is donated to the Disabled American Veterans (DAV).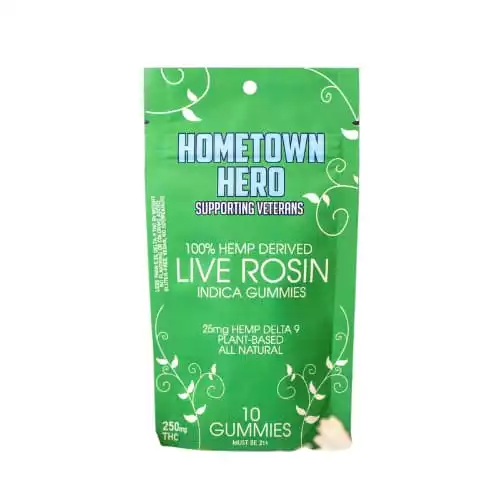 Hometown Hero offers a spectacular assortment of high quality Delta 9 THC gummies derived from industrial hemp that are full panel tested. From strain-specific gummies to artisanal rice crispy treats, they have some of the strongest and tastiest edibles in the game.
They're so confident in their products that they offer a full money back guarantee. There's zero risk to trying any Hometown Hero product.
We've tried their entire product line (Delta 9 THC products included) so you can take our word for it. But you don't need to, Hometown Hero has a massive fan following and glowing reviews.
2. Delta Munchies
Delta Munchies is a reputable canna brand with award winning Delta 8, Delta 9 THC, and HHC products. Based in California, this brand has been in the game for almost 20 years. Needless to say, Delta Munchies has been doing things right for a long time.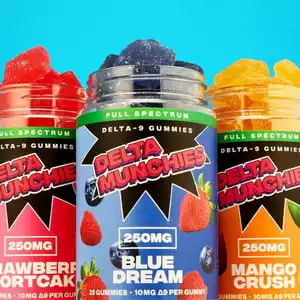 Delta Munchies practices some of the strictest safety standards in the industry, and they're committed to total transparency during every step of the production process. From cultivation to manufacturing, they keep their customers informed.
In terms of Delta 9, the brand only offers Delta 9 THC gummies at the moment. Made with full spectrum THC, you can choose between six scrumptious fruity flavors. Delta Munchies' potent products are very safe as they undergo full panel testing.
3. Crescent Canna
Crescent Canna is a popular retailer that specializes in affordable, small batch Delta 9 THC products. This North Carolina company has partnered with US farmers cultivating 100% organic cannabis. All Crescent Canna's products are made with organic hemp, including their Delta 9 THC gummies.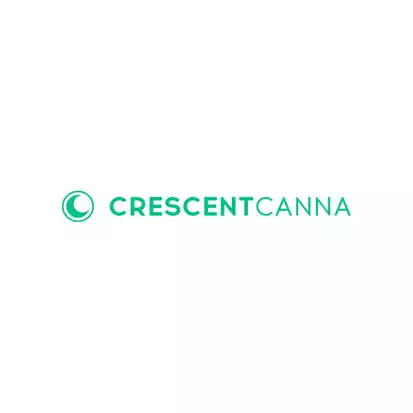 We love that the company delivers full transparency by rigorously testing all products for potency and purity. Crescent Canna promises top notch Delta 9 THC gummies that are budget friendly.
Don't let their small selection of Delta 9 THC gummies fool you. They're amazing. Available in 12mg and 25mg options in fun flavors like Watermelon, Pink Lemonade, Green Apple, Peach and Strawberry, it's safe to say you won't regret consuming these tasty THC treats.
4. Kind Oasis
Kind Oasis is a family-run retailer that is based in Milwaukee, Wisconsin. They specialize in top notch CBD, Delta 8, and Delta 9 THC gummies. All of their Delta 9 products are expertly produced in their very own infusion kitchen, with a resulting product that has made them an industry leader.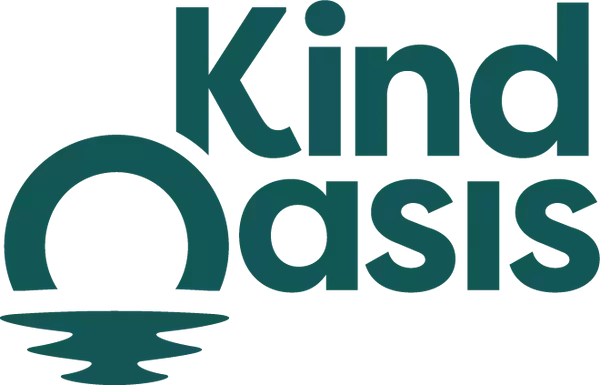 Kind Oasis' Delta 9 THC gummies line is limited, but they're perfect for vegans and come in a variety of delish fruit flavors. They're a
The brand sources from small local farmers to craft goodies that are unadulterated, affordable and reliable. Kind Oasis' reputation precedes them as they were voted Best New Retail Store by two popular magazines.
Wrapping Up: Delta 9 THC Gummies Legality
As it stands, hemp derived Delta 9 THC gummies are legal under federal law. But this doesn't apply to the state level. It's ultimately up to each state to allow or ban cannabinoid products.
Edibles containing other cannabinoids sourced from industrial hemp may also be allowed in your state, just check with the local jurisdiction first.
If you're interested in trying Delta 9 THC products you can easily and safely shop online. With the expanding hemp industry, accessing quality gummies has never been simpler.
Those looking for high quality hemp goodies online, check out Hometown Hero, Delta Munchies, Crescent Canna or Kind Oasis.
These brands offer an impressive selection of Delta 9 products that are safe and effective. Not to mention, you can get top notch gummies delivered right to your door.